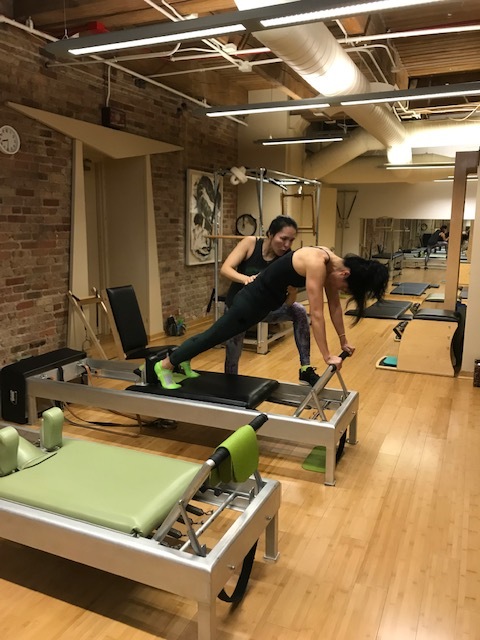 Artisan Pilates, owned by Susan Pool, is a bright, airy studio in River North and located at the corner of Superior and Franklin Streets. It features private instruction for beginners, intermediate and advanced students. All instructors are Romana's Pilates certified and teach using a full range of equipment developed by Joseph Pilates including the Reformer, the "Cadillac", Wunda Chair, High "Electric" Chair, Spine Corrector, Ladder Barrel, Pedi-Pole and Swedish Bar.
Individual and semi-private sessions and packages are available. Mat Classes available throughout the week.
Join our Mat Club: $100 a month and take all of the mat classes that are offered. Check the Mind/Body App for class times. Limit 6 people per class.
Please call or email us for more information.